Paintings 2
All original artwork is on stretched canvas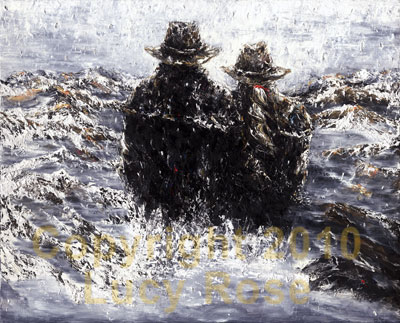 Oil on Canvas
1530 x 1220mm
$25,000
HOME | PAINTINGS | GICLEE LTD ED. | THE ARTIST | PURCHASE | CONTACT
© Copyright Lucy Rose 2006. All rights reserved.
All images on this website are protected by international law.
No image on this website may be used for commercial or non-commercial purposes without prior permission, a licensing contract and payment of royalties or fees to Lucy Rose. Images must not be used on websites or email stationery, reproduced as paintings for sale, download, copied, printed, saved, transferred or reproduced in any way, or in any medium without payment to and prior written permission from Lucy Rose.